The Style Directive Collection. For those of you who felt last years' collection a bit sparse, you'll love the new accessories included with the basic dolls this year.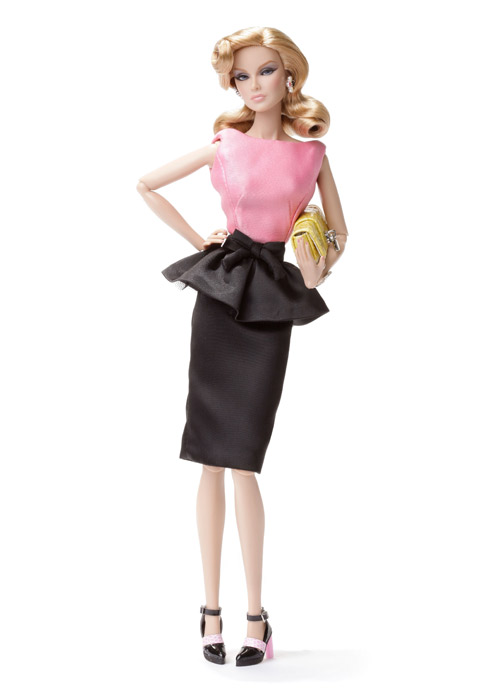 Always On Her Mind
Dania Zarr
$110
LE 450
July 2012
The lovely blonde arrives in blond and pink, soft facial screening, fun colorful pumps, a yellow bag, bracelet and earrings.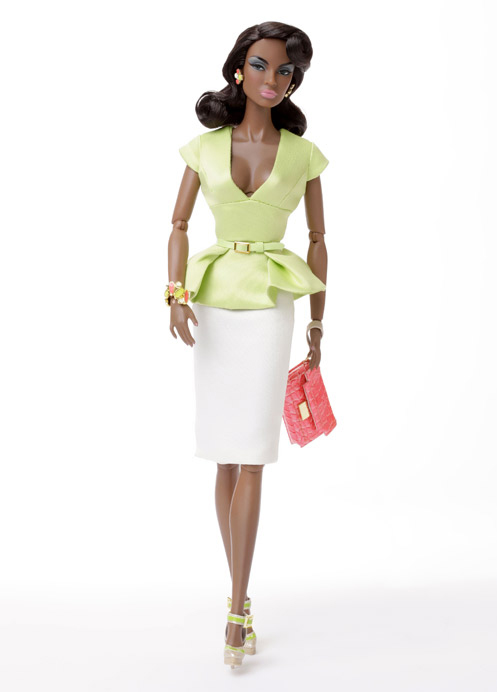 Trust Your Instincts
Jordan
$110
LE 300
July 2012
She'll arrive in a similar white a lime peplum blouse, white skirt, fun pumps, coral bag, and matching earrings, bracelet and necklace.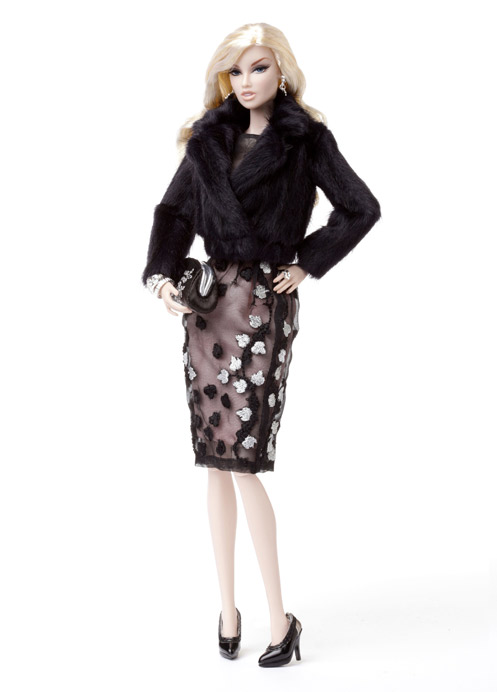 Your Kind of Model
Kenseia
$110
LE 400
July 2012
Kensia comes dressed in a black and pink layer chiffon floral shift,, black pump, short fur coat, embroidered bag, sparkling silver accessories like earrings, bangles, and a ring. I think this might be the prettiest Kesenia to date!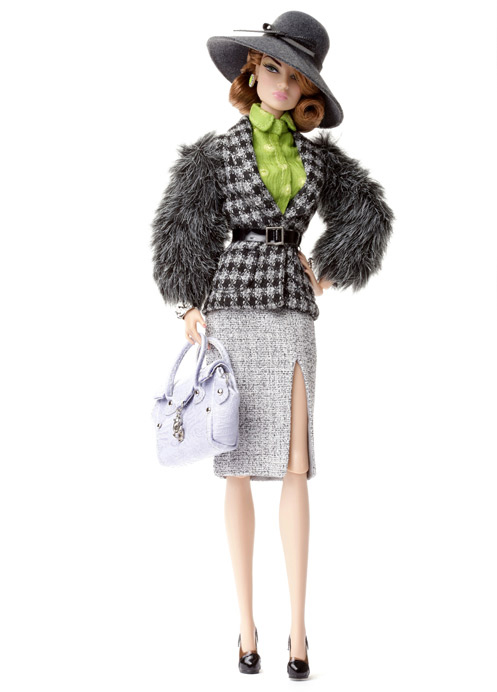 World On A String
Eugenia Perrin Frost
LE 500
$110
Mid August
She makes a gorgeous entrance in a lime blouse under a checkered, belted coat with fuzzy sleeves, a tweed skirt with side slit, and a lovely hat. Her white bag, lime jewelry and black pumps and silver bracelets add just enough accessories.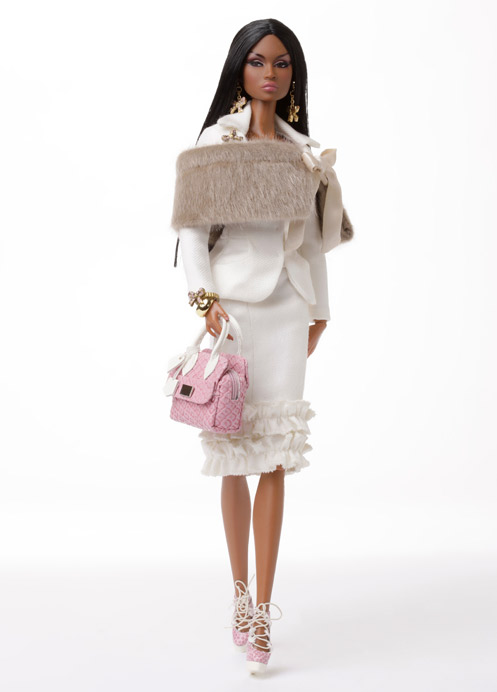 Main Attiude
Adele Makeda dressed doll
$110
LE 400
Mid August
This lovely Adele makes a appearances in an elegant suit dress with a strappy bodice, a fur shrug, pink alligator heels shoes, gold accessories and bow earrings. (I adore her facial screening!)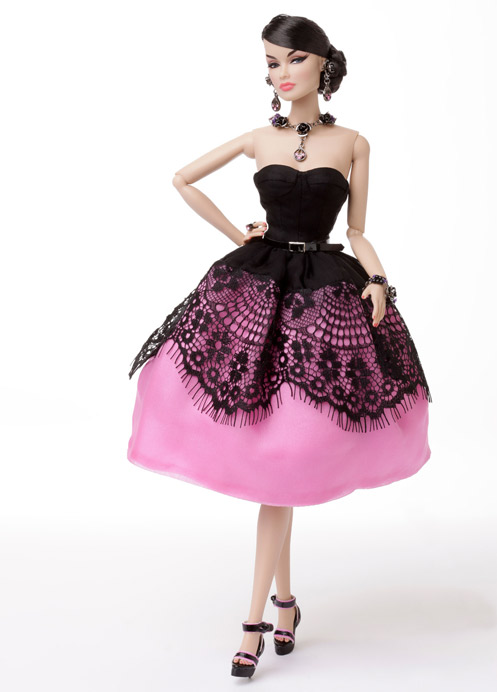 The Sweet Smell of Success
Veronique Perrin
$110
LE 500
August 2-12
This lovely lady has her evening glamor going in a black strapless cocktail gown with lace overlay on pink. Oversize jewelry really help Vero pull this look together. She lovely with this hair and skin tone combination.
Last and no least, it's...
And Another Thing!
Ktyori Sato Gift Set
$150
LE 400
Early August 2012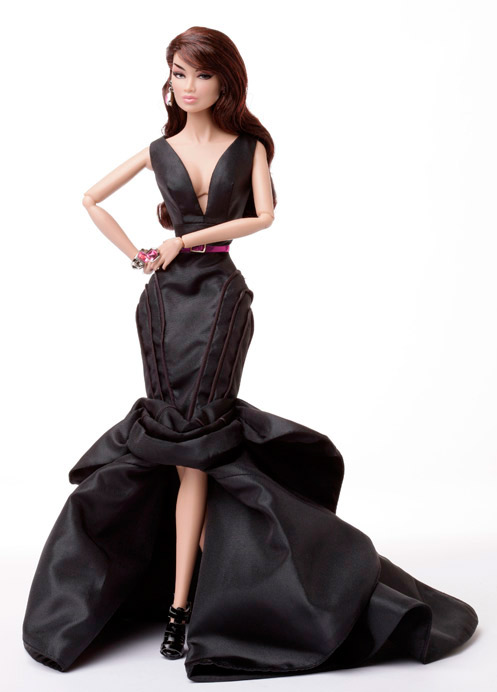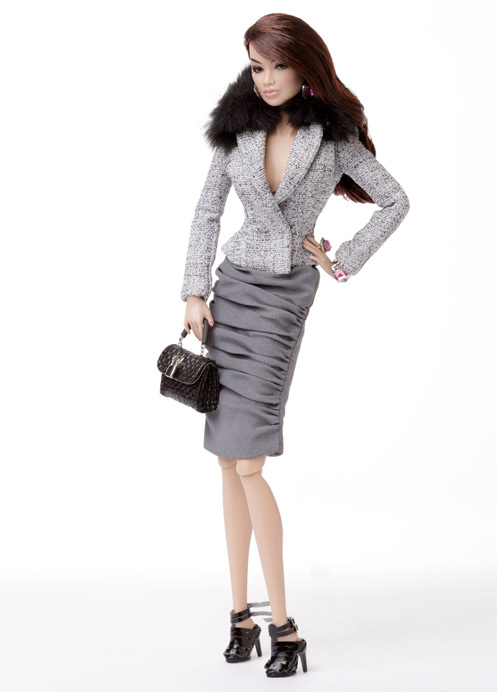 The set includes a lovely auburn haired Kyori in a mermaid evening gown in black with pink accents. Plus you have a fabulous day look for her in a shirred skirt and tweed suit top, bag and removable fur collar. Lingerie completes this set.
All photos are property of Integrity Toys.